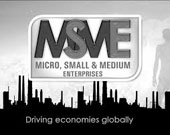 Here is the list of total 13440 NGOs working in Micro Small & Medium Enterprises in different cities, states and countries. The NGOs undertake various activities like promotion and development of Micro Small and Medium Enterprise (MSME), provide counselling and training to poor women to take up non-farm activity, forming and nurturing SHGs under the Swarnajayanti Gram Swarozgar Yojana (SGSY), facilitate credit linkages, entrepreneurship development programme (EDP), field survey, market research, design and technology up-gradation in handicrafts, assisting in the implementation of government schemes like comprehensive handlooms development, catalytic development programme (CDP) in silk farming and production, science and technology entrepreneurship development (STED), international cooperation, assistance for creation or strengthening infrastructure and programme support for conducting entrepreneurship development and skill development programmes, marketing assistance & technology up-gradation, technology and quality up-gradation support to MSMEs, providing financial assistance to coir units under rejuvenation, modernisation and technology up-gradation of coir industry (REMOT), programme for promotion of village industry cluster - rural industry service centre (RISC) for khadi and village industry, dairy entrepreneurship development, cluster development programme for pharma sector, etc.

The activities undertaken by NGOs contribute towards achieving Sustainable Development Goal- SDG 1- No poverty- End poverty in all its forms everywhere, SDG 8- Decent work and economic growth- Promote sustained, inclusive and sustainable economic growth, full and productive employment and decent work for all and SDG 9- Industry, Innovation and Infrastructure- Build resilient infrastructure, promote inclusive and sustainable industrialization and foster innovation.
We have sort listed NGO working for Micro Small & Medium Enterprises in different city, state and country. An NGO is also known as Non Government Organization, Charity, Society, Not Profit Organization (NPO), Voluntary Organization (VO), Charitable trust, Trust, foundation, social welfare organization, community based organizations (CBO), Grass roots NGOs, Civil Society organization, community development organization, organization for sustainable development, International Non Governmental organization.
Except Micro Small & Medium Enterprises NGO is also offering services related to Online Courses for students, Personal Injury Lawyers for needy, Personal Injury Law Firm for helpless, Online Colleges for disabled person, Online College Course for poor youth and women, Mortgage Adviser, Injury Lawyers, Forensics Online Course, Online Criminal Justice Degree, Dallas Mesothelioma Attorneys, Criminal lawyer Miami, Criminal Defense Attorneys Florida, Car Accident Lawyers, Best Criminal Lawyers in Arizona, Automobile Accident Attorney, Annuity Settlements, Auto Accident Attorney, Asbestos Lawyers etc. for helpless poor farmers, people and needy across the world. Kindly find the best NGO for education in your location and contact them after view their profile complete information at searchdonation.com
Showing 0 - 10 of 13440 result(s) found.
Aakruthi

AAKRUTHI 6-3-903/A/3 II floor SURYANAGAR COLONY RAJBHAVAN ROAD HYDERABAD 500082

Gyan Jyoti

JAYPRAKSH NAGAR(WEST) NEAR BANKE BIHARI G.P.O PATNA 800001
Displaying 0 - 10 of 13440 result(s)
As per the government policy an NGO may have different certification to work for Micro Small & Medium Enterprises, like NGO Registration Certificate, PAN Card, 80G, 12A, 12AA, 10B, FCRA, SIRO, 35 AC, 35 AC I & II, Audit Reports, ITR, PAN Card, ISO Certificates.
You can donate money, old car, used cloths, blankets, sarees, books, library, computer, school bus , medicine, water, hand pump, human organs, foods, grains etc. to NGO working for Micro Small & Medium Enterprises using their profile details on my website.