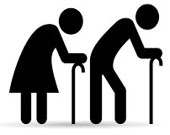 Here is the total 1 blogs in Aged and elderly . Kindly select the category to read the full details. To post blogs for free Click Here
Showing 0 - 1 of 1 result(s) found.
Caring for the old, in a young nation
2018-06-04 04:39:42
India, a young country, must worry about educating and creating enough jobs for its children. But it must also worry about its seniors who many not have the youthful appeal and voice to get heard. But they must be listened to. It was a difficult con...
Read in detail
Displaying 0 - 1 of 1 result(s)
---