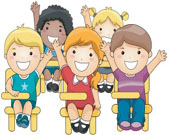 Here is the total 2 blogs in Children . Kindly select the category to read the full details. To post blogs for free Click Here
Showing 0 - 2 of 2 result(s) found.
Protection for child abuse victims in India
2018-06-04 05:00:12
Every day is different. My work with ENFOLD, an NGO that supports victims of child sexual abuse in India, ensures that I don't have a typical day: there are no weekdays or weekends as cases get reported every day. Either our office receives the...
Read in detail
It is all about Love, Faith and Hope
2016-12-02 05:11:50
I thought we got struck when I heard we are going to intern at an NGO. But there were two things I was unaware of. One, we are going to work under people young and cool. Two, the upcoming three weeks are going to be one of the best times in our lives...
Read in detail
Giving Our Best To The Street Children
0000-00-00 00:00:00
As per Businessworld, there are more than 2 million children dwelling on the streets in India. Do we deserve something like this in 2018? Children at all lengths deserve love and care and unfortunately many of them do not get that. Those are street c...
Read in detail
Displaying 0 - 2 of 2 result(s)
---