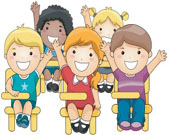 Here is the total 5 blogs in . Kindly select the category to read the full details. To post blogs for free Click Here
Showing 0 - 5 of 5 result(s) found.
Reflexology for Fertility and Conception:
2017-01-14 05:50:38
Reflexology for Fertility and Conception: During your initial Maternity Reflexology consultation we will look at the big picture, by implementing a healthy diet, which I can assist you with, and discussing your present lifestyle which may include re...
Read in detail
It is all about Love, Faith and Hope
2016-12-02 13:11:50
I thought we got struck when I heard we are going to intern at an NGO. But there were two things I was unaware of. One, we are going to work under people young and cool. Two, the upcoming three weeks are going to be one of the best times in our lives...
Read in detail
Displaying 0 - 5 of 5 result(s)
---