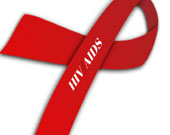 Here is the total 1 blogs in . Kindly select the category to read the full details. To post blogs for free Click Here
Showing 0 - 1 of 1 result(s) found.
Mega Community Event :-
2016-08-16 17:20:07
Mega Community Event :- "Ek Pahal Zindagi ki Aur"?This event was organized by Six TI NGOs?(Dharohar, MITR, Lok Chetna Manch, Dhara, Devrishi and GVESS),?Haldwani under the guidance of?Uttrakhand State AIDS Control Society, ?(USACS) Dehradun?under the...
Read in detail
Displaying 0 - 1 of 1 result(s)
---