| | |
| --- | --- |
| Deadline: 2022-08-25 | Posted On: 2018-05-06 14:06:44 , By Raj Kumar |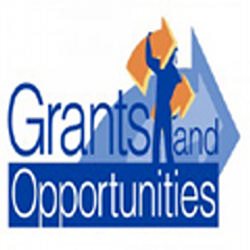 Overview
Google Ad Grantees receive free AdWords advertising on Google search result pages. Ad Grantees build and manage their own AdWords accounts similar to paying advertisers, but participate with the following restrictions:
A daily budget set to $329 USD, which is equivalent to about $10,000 per month
A maximum cost-per-click (CPC) limit of $2.00 USD
Only run keyword-targeted campaigns
Only appear on Google search result pages
Only run text ads

Google Ad Grantees may only promote mission-based ads and keywords in their AdWords account:
Acceptable
Ad:
Shop and Fight Cancer
Our Pink Ribbon Collection has
Unique Gifts for a Great Cause.
www.yourcharity.org

Keywords:
Shop for cancer
Shop for breast cancer
Cancer store
Cancer merchandise

Not Acceptable
Ad:
Buy Gifts Online
Clothing, Books, Music & More
Save Time and Money Now!
www.yourcharity.org

Keywords:
> Buy clothing
> Online clothing store
> Online shoe store
> Shop mp3s

AdWords Express for Google Ad Grants
AdWords Express is now available for Google Ad Grants. AdWords Express helps potential customers find your website or Google+ page, and gives you a quick and straightforward way to connect your nonprofit with the relevant users.

If you don't have the time to manage your Google Ad Grants account and would prefer to allow Google to maintain your campaigns and their performance, then AdWords Express may be the right fit for you. Benefits of using AdWords Express includes:

Create an online ad quickly and easily.
Attract more users to your website or Google+ page.
Minimal ongoing management necessary. AdWords Express runs and automatically optimizes your ads for you.
Similar to AdWords, you can reach customers on desktop computers and mobile devices (such as smartphones and tablets).
Review the effectiveness of your ads in your dashboard.

You'll first need to set up an AdWords account for Google Ad Grants to get started with AdWords Express. If you already have an active Google Ad Grants account, you can sign up for AdWords Express by following the instructions here

If you're new to Google Ad Grants, check out these instructions on how to sign up for Google Ad Grants and get AdWords Express.

Important: You must first have an approved and active Google Ad Grants account before you can create your AdWords Express account. Please follow the instruction provided in the links above.
DO NOT submit any billing/credit card information as you will be responsible for all costs incurred.

Grantspro
The Grantspro programme offers an increased spend cap of $40,000 per month, instead of the standard $10,000 per month, for eligible Google Ad Grantees. This is an additional $30,000 per month added to the existing Google Ad Grants account of $10,000 per month, equaling a total of $40,000 per month in free advertising.

To find out if you are eligible for the Grantspro programme, please visit the Google Ad Grants Help Center. If you meet the eligibility criteria, you are welcome to submit a Grantspro application. Please note, we will review and respond to Grantspro applications within 30 days of submission.

Is your nonprofit eligible for Google Ad Grants?
1. To be eligible for the Google Ad Grants programme, organisations must:
o Hold current and valid charity status, as determined by your country; please see your country's charity status definition below.
o Acknowledge and agree to the application's required certifications regarding nondiscrimination and donation receipt and use.
o Have a functioning website with substantial content
2. Please note that the following organisations are not eligible for Google Ad Grants:
o Governmental entities and organisations
o Hospitals and medical groups
o Schools, childcare centres, academic institutions and universities (philanthropic arms of educational organisations are eligible). To learn more about Google's programmes for educational institutions, visit Google for Education.
Definition of charity status in India

Visit the Google for Nonprofits site for charity status eligibility details.
To maintain eligibility in the Google Ad Grants programme:
> Your ads must only link to the ONE nonprofit website domain that was approved in the application.
> You are required to actively manage the AdWords account by logging in monthly and making at least one change to your account every 90 days, based on review of your account performance. Your account is subject to automatic pausing or cancellation without notification should you fail to make any changes in your account for over 90 days.
> Your ads must reflect the mission of the approved non-profit organisation and your keywords must be relevant to the non-profit's programmes and services.
> Strictly commercial advertising is not allowed through this programme. If you intend to promote products or services, 100% of the sales and/or proceeds must support your programme.
> Your Google ads cannot link to pages that are primarily links to other websites.
> Ads offering financial products (such as mortgages or credit cards) or those requesting car, boat or property donations and related keywords are not allowed.
> Your website cannot display Google AdSense ads or affiliate advertising links while participating in Google Ad Grants.

Google Ad Grantees found in violation of any of these guidelines are subject to removal from the programme. Google reserves the right to grant or deny an organisation's application or participation at any time, for any reason and to supplement or amend these eligibility guidelines at any time. Selections are made at Google's sole discretion and are not subject to external review.