| | |
| --- | --- |
| Deadline: 2018-04-16 | Posted On: 2018-05-06 11:06:44 , By Raj Kumar |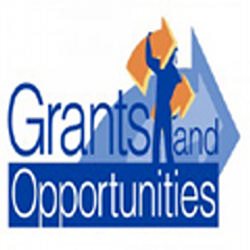 Indo-Swiss Joint Research Programme (ISJRP)
Joint Research Projects:

Call for Proposals 2017

Opening date: 15/01/2018
Closing date: 16/04/2018

A maximum of 12 projects will be funded for this call

1. Introduction
The Indo-Swiss Joint Research Progra

mme (ISJRP) was initiated by the Indian and Swiss governments in 2005 in order to further advance the bilateral cooperation in scientific and technological areas of strategic relevance to both countries. The programme supports cutting-edge research that brings together faculty and young researchers from Switzerland and India. The current ISJRP call for Joint Research Projects (JRPs) is financed by the Swiss State Secretariat for Education, Research and Innovation (SERI) in Switzerland and the Department of Biotechnology (DBT) in India on the principles of reciprocity, parity and activity-matching funding.
The Swiss National Science Foundation (SNSF), mandated by the SERI, and the Department of Biotechnology (DBT) in India jointly launch the call for Joint Research Projects (JRPs), organise the evaluation of the submitted proposals and monitor the funded projects.

2. Joint Research Projects (JRPs)
Grants for JRPs are aimed at promoting collaborative projects with clearly defined goals, involving at least one partner based in Switzerland and one based in India. Applications should describe ambitious research and propose innovative approaches. The research is to be carried out at the research facilities involved. Reciprocal visits and short stays in Switzerland for researchers from
India and vice versa are also included within the scope of a JRP.
Project duration: the duration of the JRPs is 48 months. Proposals with a shorter duration will not be accepted.

3. Research fields
In order to make targeted use of the financial resources available, the following thematic area was
chosen for this call:
Blue sky research/basic research in the life sciences which is either biotechnology-related or biotechnology-inspired; biotechnology as key enabling technology including (but not restricted to) the following sectors: agriculture, environment, energy, materials sciences, health, medicine, industry (industrial biotechnology)
Blue sky research implies a freedom to carry out flexible, curiosity-driven research that leads to outcomes not envisaged at the outset.
Proposals outside of the thematic area defined above will not be accepted.
4. Eligibility
Each proposal for a JRP must have at least one main applicant based in Switzerland and one main applicant based in India; they are the principal investigators on the Swiss and Indian side respectively. They bear the main responsibility for the project, including its technical and administrative coordination as well as the timely delivery of scientific and financial reports. Further applicants based in Switzerland and/or in India can also participate in the consortia.