Deadline:
2021-02-01
Posted On:
2020-12-30 07:58:18 ,
By
Admin
About The Foundation The Motorola Solutions Foundation is the charitable and philanthropic arm of Motorola Solutions. With employees located around the globe, Motorola Solutions seeks to benefit the communities where it operates. The company achieves this by making strategic grants, forging strong community partnerships and fostering innovation. Since 1953, the Motorola Solutions Foundation has provided grants to nonprofit organizations worldwide. Our Foundation, which has donated $100 million over the past 10 years, aims to partner with organizations who are creating safer cities and thriving communities. Grants In 2020, the Foundation provided more than $9 million to nonprofits worldwide through its annual grant program. The 2020 program supported nearly 200 organizations across 24 countries - benefiting more than two million students and first responders. Our grant program has three primary areas of focus: Technology and engineering education: Engaging students in innovative, hands-on activities, such as coding, programming, computer science and robotics to prepare the next generation of innovators. First responder programming: Providing resources to first responders and the communities they serve and supporting fallen first responders' families; Investing in key policing initiatives - specifically, preparing youth for public safety careers, conducting school safety training, supporting mental wellness and providing leadership training for women and people of color. Blended programs: Programs that combine both technology and engineering education and public safety education. Within each area of focus, our grant program supports underrepresented populations, including persons of color and females. The Motorola Solutions Foundation is proud to announce that the majority of 2020 grant funding will be awarded to programs that directly support people of color. The Motorola Solutions Foundation is now accepting 2021 inquiry submissions. The deadline to submit an inquiry form is February 1st, 2021. The Foundation will host three optional informational sessions for organizations to learn more about our annual grants program from January 6-8th. The sessions will provide an overview of the grant program, explain 2021 priorities and answer any general questions you may have.
Read more:
Call For Proposal
Get support to apply this project click on: Submit Form
You may like similar funds
Smart Farming Innovations for Small-Scale Producers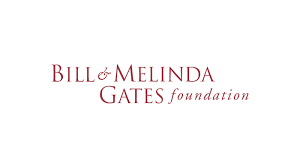 Deadline: 2021-02-25
Smart Farming Innovations for Small-Scale Producers Request for Proposals (RFP) seeks Smart Farming ...
Motorola Solutions Foundation Annual Grants Program 2021

Deadline: 2021-02-01
About The Foundation The Motorola Solutions Foundation is the charitable and philanthropic arm of M...