Deadline:
2021-05-17
Posted On:
2021-04-12 10:44:20 ,
By
Admin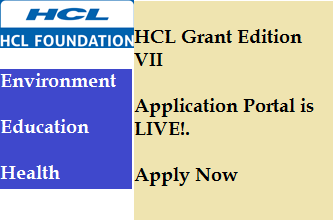 Started in 2015, the HCL Grant is a Corporate Social Responsibility (CSR) commitment by HCL, through HCL Foundation, to strengthen and empower NGOs, engage with them, as well as recognize them for their path-breaking work. Currently focused on rural development, the HCL Grant is awarded in three thematic categories, namely Environment, Health and Education. The Grant is designed to support breakthrough award-winning projects to NGOs, that have a proven track record of evident impact, high credibility and distinct ability to deliver. NGOs that reach out to marginalized, isolated, underserved and underdeveloped rural communities in India, and work jointly to achieve sustainable socio-economic development.

The democracy of India rests on three constitutional estates - legislative, bureaucracy and judiciary. The free press or media has long been recognized as the fourth. HCL Grant is a step towards recognition of the rise of the Fifth Estate - the Non-Governmental Organisations (NGOs). The Fifth Estate has now become a critical agent of change, playing a decisive role in building a stronger, future-ready India.

A unique aspect of the HCL Grant is that the organisations are recognized not only based on the "idea", but also for their power to transform these ideas into reality and thereby, transform Indian villages.

HCL Grant awards the winning NGOs in each of the categories of Environment, Health and Education, a grant of INR 5 Crore (USD 0.71 Million) for a 3-5 years project. The HCL Grant rewards the other finalists too, who are doing great work in their own right. So the 2 other finalists in each category receive a grant of INR 25 lakhs (USD 0.04 Million) for a year-long project which is mutually agreed with HCL Foundation after the final Jury meet.

HCL Grant aims to achieve sustainable rural development by supporting NGOs that are doing path-breaking work, anywhere in India.
Read more:
Call For Proposal
Get support to apply this project click on: Submit Form
You may like similar funds
JAPAN's Grant Assistance for Grassroots Projects (GGP)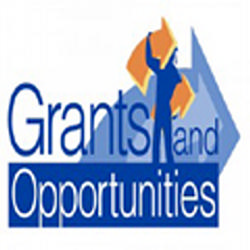 Deadline: 0000-00-00
Guidelines For JAPAN's Grant Assistance for Grassroots Projects (GGP) Embassy of Japan in Ind...
Coal India CSR Grant
Deadline: 0000-00-00
As part of its Corporate Social Responsibility (CSR) efforts, Coal India Limited and its subsidiary ...