Deadline:
2022-11-14
Posted On:
2022-11-08 07:31:10 ,
By
Admin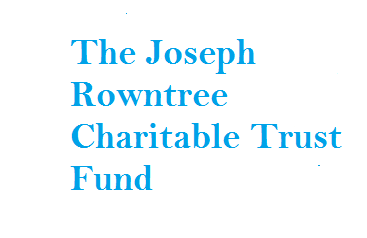 About
The Joseph Rowntree Charitable Trust is a Quaker trust which supports people who address the root causes of conflict and injustice. This support is provided, primarily, through funding applied for by applicants.
JRCT's founder, Joseph Rowntree was always very clear on one thing: for your efforts to have any lasting benefit, you must tackle the roots of a problem. If you only treat the "superficial manifestations" of social or economic problems then you will ease the symptoms for a time, but make no lasting difference.
In order to engage in philanthropy which challenges the existing power imbalances in society to effect real change, JRCT does not shy away from supporting those working on unpopular or contentious issues.
We believe in creating dialogue to support change towards a better world. We recognise that change can take many years to achieve. We are willing to take the long view, and to take risks. We try to be flexible enough to respond to the changing needs and demands of our world.
JRCT trustees are Quakers, and decision-making and practice are based on Quaker values. Trust meetings are based on Quaker business method. Each Trust meeting starts and ends with a period of silent worship.
What We Fund
At this time of crisis, JRCT is keen to support work that responds to the dual harms of the Covid-19 pandemic and systemic racism. Specifically, we wish to encourage work within or across our existing programme areas that scrutinises the responses and policies of powerful institutions and actors, and which envisions and builds support for transformative social change based on justice, peace and sustainability. Please click on the link for each programme below to see further details.
Peace and Security
As a Quaker Trust, we believe that peace and security are built on values of equality, human rights, justice and environmental sustainability.
JRCT wishes to prioritise support for charitable work on the following issues:



Challenging militarism




Scrutiny of counter-terrorism measures in the context of human rights and peacebuilding




Building support for alternative approaches to defence and security



Power and Accountability
Quakers have a strong commitment to equality. We want to support people to create a world in which power is more equally shared, and in which powerful institutions are responsive and accountable to wider society and aligned with the long-term public interest.
JRCT wishes to prioritise support for charitable work on the following issues:



Strengthening corporate accountability




Strengthening democratic accountability




Encouraging responsible media



Rights and Justice
As part of the Quaker tradition, JRCT is committed to the creation of a world that guarantees equal treatment for all people.
JRCT wishes to prioritise support for charitable work on the following issues:



Protection and promotion of human rights and their enforcement in the UK




Promoting rights and justice for minorities who face the most severe forms of racism




Promotion of rights and justice for refugees and other migrants by identifying and tackling structures and systems that may deny them their rights



Sustainable Future
The overall focus for this programme is on developing and promoting sustainable, low-carbon alternatives to the current consumerist and growth-based paradigm.
JRCT wishes to prioritise support for charitable work on the following issues:



Better economics




Beyond consumerism




New voices



Northern Ireland
JRCT aims to fund work which will contribute to the ongoing transformation of the Northern Ireland conflict. It has identified the following priority areas:



Strengthening human rights and equality




Supporting inclusive, non-sectarian and participatory politics




Supporting processes of demilitarisation




Dealing with the past



Cross-cutting
We anticipate that the majority of our funding will fall under one of the five priority areas specified above. However, if you judge that your application directly relates to more than one area, and are able to clearly demonstrate this in your proposal, we will consider a cross-cutting application.
The cross-cutting route is simply a mechanism to allow the Trust to consider applications that relate to more than one programme area. It does not confer any greater opportunity to secure funds. Applications are allocated to the most appropriate grant committee and are dealt with through our normal grant procedures.
Deadline
14 November, 2022
Eligibilty
JRCT is interested in funding work which:



is about removing problems through radical solutions, and not simply about making problems easier to live with




has a clear sense of objectives, and of how to achieve them




is innovative and imaginative




and where the grant has a good chance of making a difference.



Within its areas of interest, the Trust makes grants to a range of organisations and to individuals.
If your organisation is a registered, excepted or exempt charity based within any of the four jurisdictions of the UK and all of your work fits within our published programmes, we encourage you to consider applying for unrestricted or core support, although you may apply for programme or project funding if you prefer.
If you are based outside the UK and you are registered as a charitable organistion in your local jurisdiction, you may apply for general support if all of your work fits within our published programmes, and the following criteria are also met:



your organisation is governed by an unpaid board




your organisation is not for profit



your organisation's formal purposes fall within the list of charitable purposes recognised within English law.


For all other organisations or individual applicants, you may apply for a specific project or defined programme of work that would provide public benefit and further our aims as set out in our published policies.
We cannot fund organisations or work that is party political (eg supporting or opposing a political party) or which is commercial in nature or otherwise intended for private benefit.
Written criteria can never cover every eventuality. Once you have read the programme information carefully, you are encouraged to contact the Trust office by email or telephone to discuss your application. You should do this well before the deadline for applications.
All queries regarding applications should be directed to the Trust office. Grants staff aim to be available to discuss applications by telephone or email, but are unable to meet with applicants prior to the submission of an application, due to limitations on staff capacity. Please do not contact individual trustees about your application, at any stage of the process.
General exclusions
The Trust will not fund:
Organisations:



larger, older national charities which have an established constituency of supporters and substantial levels of reserves




statutory bodies




for-profit organisations



Projects:



medical research




academic research, except as an integral part of policy and campaigning work that is central to our areas of interest




building, buying or repairing buildings




business development or job creation schemes




service provision, including providing care, support or training services, such as for elderly people, children and young people, people with learning difficulties, people with physical disabilities, mental health service users, refugees or asylum seekers




housing and homelessness




the arts, except where a project is specifically concerned with issues of interest to the Trust.



Individuals:



travel or adventure projects




educational bursaries, including graduate and post-graduate studies




the personal support of individuals in need.



Types of funding:



general appeals




work which we believe should be funded from statutory sources, or which has been in the recent past




work which has already been undertaken



Place:



the Trust funds individuals or groups based in the UK to undertake work at a national level. This means work that seeks to make positive change across the UK as a whole, or across one or more of its member countries - England, Scotland, Wales or Northern Ireland



under some of our programmes, we make a small number of grants for work at a pan-European level, in relation to international institutions, or to replicate or amplify local work in the UK with wider significance. Please see individual grant policies for details



the Trust does not fund local or national work anywhere outside the UK.




Each programme also has specific exclusions. Details of these can be found on the individual programme pages in the Funding priorities section.
Read more:
Call For Proposal
Get support to apply this project click on: Submit Form
You may like similar funds
The Beit Trust Grant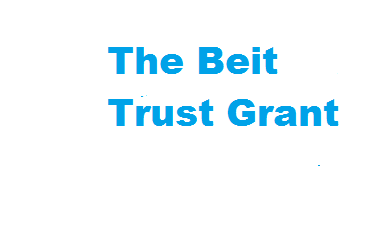 Deadline: 2022-11-30
Who Are We? The Beit Trust is an independent charity. We support people and communities in Zambia, ...
The Joseph Rowntree Charitable Trust Fund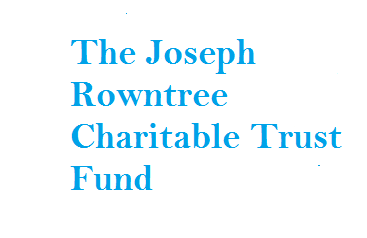 Deadline: 2022-11-14
About The Joseph Rowntree Charitable Trust is a Quaker trust which supports people who address the ...