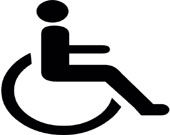 Here is the list of total 12488 NGOs working in Disability in different cities, states and countries.
Showing 10 - 20 of 12488 result(s) found.
JAYPRAKSH NAGAR(WEST) NEAR BANKE BIHARI G.P.O PATNA 800001
Ajay Kumar Singh
9386979921, 612-2510368
VILLAGE- SIKHARICHAK, PO- MOKAMA GHAT, DISTRICT- PATNA 803303
Madhu Prasad
9334176159, 0612-00000
H.No103,Khera Khurd Delhi -110082
Pushesh Atria
9868719743, 011-27844222
7UF Safdar Hashmi Marg New Delhi 110001
Atul Kumar
8447920967, 011-23711306
B-Block Jhilmil Ind. Area Ambedker Camp Shahdara Dehli-110095.
Sudesh Kumari Msw
9968880385, 9868-953445
35-B, Sainik Enclave, Sector I, Mohan Garden, Uttam Nagar, New Delhi 110059
Manoj Kumar
9810563941, 011-25354941
PLOT NO 555/ SECTOR 21/C
Pranavendra N Shukla
9810017422, 0129-4164767
VPO Lala Kherli, Sohna, Gurgaon, Haryana-122103
Harish Khatana
9871342345, 0129-2206701
Ratnadeep, No.10, C-Road, Air Base Colony, Kadma
Shouvanik Das
9334634795, 0657-2306636
ADARASHA RURAL AND EDUCATIONAL DEVELOPMENT SOCIETY 2774 2 23RD WARD BAGEPALLI TOWN BAGEPALLI TALUK CHIKKABALLAPUR DIST KARNATAKA STATE - 561207
K Srinivasulu
7259220378, 08150-316617
Displaying 10 - 20 of 12488 result(s)
There are total 12488 NGOs are working for Disability in different sectors for different services like Virtual Data Rooms,Best Criminal Lawyers, Motor Replacements and Insurance, Personal Injury Lawyers etc. You can donate anything to NGOs in Disability like Donate your Car for Money, Donate A Car in California,Donate Your Car for Kids, Donating Used Cars to Charity etc. Now a days most of NGOs are involed IT services except Disability e.g. Email Bulk Service, Dedicated Hosting, Dedicated Server Hosting, Register Free Domains, Online Stock Trading, Hard drive Data Recovery Services,Home Phone Internet Bundle. NGO open Online Colleges for Online Classes.