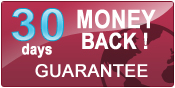 Make your organization/company reach new dimensions with our Paid Membership plan. You can choose to be a Platinum, Gold or Silver member as per your requirement and budget. Our membership plans provide you with a complete package of IT services comprising unique Website Development, Web Hosting & Email Features and SEO Promotion.

We have included 5 services into our packages, but you can avail any of the selected services per your requirement and budget.
Basic
Silver
Gold
Platinum

Website Designing, Payment Gateway, Web Hosting and Personal email accounts

1 Domain Name like www.your-ngo-name.org/.com/org.in/.net etc.
No. of pages like About us, Our work, where we work, payment page, join us etc.
10+ Pages & Dynamic Unlimited
15+ Pages & Dynamic Unlimited
25+ Pages & Dynamic Unlimited
Payment Gateway to receive online payment.
Payment management Cpanel
Logo & Flash headers designing
Full website SEO based content writing
Website management system for News, Blogs, Gallery, Videos, & achievement etc.
Personal Email-ID like yourname@company-name.com
10
20
50
Social media accounts & sharing option on website
Website Programming Platform, PHP
Dynamic in YII Framework
Dynamic in YII Framework
Dynamic in YII Framework
Web & Email Disk Space
1 GB
2 GB
3.5 GB
Bandwidth/Dataflow (per month)
5 GB
10 GB
15 GB
Mysql Database
1
2
3
Website Maintenance Support 24 x 7

Social Media & SEO Promotion on TOP rank

Facebook, Google+, Linkedin, Twiter, and Youtube Profile Pages
XML Sitemap, Robot.txt and .htaccess development
Keyword Ranking & Trafic Analysis Report
Google Analytics & Webmaster Tools Setup
Google Map Placement
1
1
1
Page Title and Meta tags development
No. of Targeted keywords
10+ Keywords
20+ Keywords
30+ Keywords
Google Custom search bar on site
Web Promotion in all major search engines like Yahoo, Google & MSN etc.
Free Web Directory submission to major top 750 Search Engines.

Services @ SearchDonation.com

Logo banner on home page at searchdonation.com
For 10 days
For 20 days
For 30 days
Top Profile Page ranking on searchdonation.com
After Silver
After Gold Member
After Platinum Member
Top Rank
Donation/Buy Now Button on Profile page
State and Country level Searching on searchdonation.com
Visibility of your website and contact details
Jobs Posting
10 p.a
50 p.a
150 p.a
200 p.a
CV's/Job Application Alerts
News, Blogs, Videos and Events Posting
Unlimited
Unlimited
Unlimited
Unlimited

Payment for complete services in a single combo package

Fixed prices are included of service tax.
Rs. 5,000 p.a.
Rs. 15,000 p.a.
Rs. 25,000 p.a.
Rs. 40,000 p.a.
---
Send Your Message For Us

OR,

Why People Choose Us

We work to provide genuine business not only services

Experience of more than 6 years in Web Development

We serve as an IT expert/Employees of your company not as Consultant

Cost Effective Pricing

Developed 500+ websites across various industries & geographies

We provide full backup, 100% freedom and satisfied refund in case if you want to discontinue

A complete Cpanel to maintain websites/services along with 24*7 support by tickets, mail, over phone or chat

Our Working Steps

Sales & Marketing team is handling new sales

Project Analyst will design project in 2 days

Web Hosting team will create web hosting accounts & Cpanel

Designing & Contents writing team will work to complete template & contents in 7 days

Web Development team is responsible to make final website, live to show client

Base on client requirement; we will applied changes if any, then will be hosted on live

SEO, Testing, SMO department will start working to promote & maintain website full year.

Support department will co-ordinate 24*7 for any queries