Posted by: 2018-12-01 06:43:43 , By Admin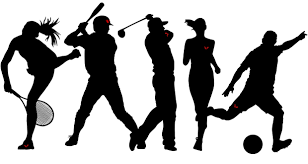 24th All India Forest Sports Meet Being Held at Raipur, Chhattisgarh from 6th to 10th January -2019 The 24th All India Forest Sports Meet is to be held at Raipur, Chhattisgrah from 6th to 10th Januray 2019. The MoEF&CC will also participate in the event. the selection of contingency will be based on past performances and performance in the selction trials. The deciison of the National Co-ordinator in this regard shall be final. Last date for receipt of nomination is 5:30 pm on 16/12/2018 and no nomination received after the last date shall be entertained.
Organizer
:

Ministry of Environment, Forest and Climate Change

Venue
:

Raipur, Chhattisgarh

Date of Start
:

2018-12-06

Date of Ending
:

2018-12-10
Plantation of trees
2018-08-06 Manisha Sharma
We are running a school for marginalized students and had taught them that how important is plant for our life so the students not only do plantation in school but also motivate their parents for the same and take care of the plants in the vill...
Read in detail