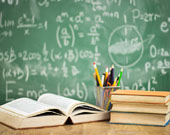 Here is the total 1 blogs in Education & Literacy . Kindly select the category to read the full details. To post blogs for free Click Here
Showing 0 - 1 of 1 result(s) found.
Giving Our Best To The Street Children
0000-00-00 00:00:00
As per Businessworld, there are more than 2 million children dwelling on the streets in India. Do we deserve something like this in 2018? Children at all lengths deserve love and care and unfortunately many of them do not get that. Those are street c...
Read in detail
Displaying 0 - 1 of 1 result(s)
---