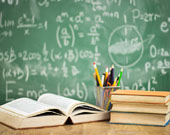 Here is the total 5 blogs in . Kindly select the category to read the full details. To post blogs for free Click Here
Showing 0 - 5 of 5 result(s) found.
Reflexology for Fertility and Conception:
2017-01-14 05:50:38
Reflexology for Fertility and Conception: During your initial Maternity Reflexology consultation we will look at the big picture, by implementing a healthy diet, which I can assist you with, and discussing your present lifestyle which may include re...
Read in detail
Souvenir Publication
2016-02-10 14:52:47
After completing 5 year we are first time publishing our souvenir (Magazine) which will publish all the burning article from famous personalities around the India. So we are looking for the Article and Advertisement for the this Coming Souvenir named...
Read in detail
Top NGO of Bihar for education and health
2016-01-01 04:17:19
Legal Status & Exemption Detail Registered Under Societies Registration Act XXI of 1860, Bearing No.2245/2010-11(Govt. of Bihar), Registered Under Foreign Contribution Regulation Act, (FCRA) 1976, Bearing No.031170578 (Govt. of India), Registered...
Read in detail
Displaying 0 - 5 of 5 result(s)
---