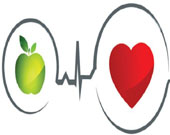 Here is the total 3 blogs in . Kindly select the category to read the full details. To post blogs for free Click Here
Showing 0 - 3 of 3 result(s) found.
Reflexology for Fertility and Conception:
2017-01-14 05:50:38
Reflexology for Fertility and Conception: During your initial Maternity Reflexology consultation we will look at the big picture, by implementing a healthy diet, which I can assist you with, and discussing your present lifestyle which may include re...
Read in detail
Top NGO of Bihar for education and health
2016-01-01 04:17:19
Legal Status & Exemption Detail Registered Under Societies Registration Act XXI of 1860, Bearing No.2245/2010-11(Govt. of Bihar), Registered Under Foreign Contribution Regulation Act, (FCRA) 1976, Bearing No.031170578 (Govt. of India), Registered...
Read in detail
Displaying 0 - 3 of 3 result(s)
---