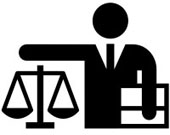 Here is the total 2 blogs in . Kindly select the category to read the full details. To post blogs for free Click Here
Showing 0 - 2 of 2 result(s) found.
Awarness about Tax Deducted at Source
2016-03-03 09:27:05
It is important and compulsory to let the bank deduct TDS on your interest income arising from Fixed Deposits held with bank, if such interest income exceeds Rs. 10,000 in any financial year. Assessee is advised not to give 15G forms in such cases to...
Read in detail
Why NGOs are ending up on the wrong side of the law
2015-08-19 10:14:34
Since May last year, about 11,000 non-governmental organisations (NGOs) have found themselves on the wrong side of the Foreign Contribution (Regulation) Act, 2010, (FCRA). As such, their licences to accept foreign funds have been cancelled. Experts s...
Read in detail
Displaying 0 - 2 of 2 result(s)
---