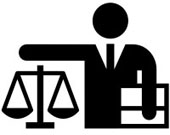 Here is the total 1 blogs in Legal Awareness & Aid . Kindly select the category to read the full details. To post blogs for free Click Here
Showing 0 - 1 of 1 result(s) found.
Why NGOs are ending up on the wrong side of the law
2015-08-19 03:14:34
Since May last year, about 11,000 non-governmental organisations (NGOs) have found themselves on the wrong side of the Foreign Contribution (Regulation) Act, 2010, (FCRA). As such, their licences to accept foreign funds have been cancelled. Experts s...
Read in detail
Displaying 0 - 1 of 1 result(s)
---