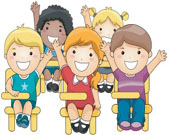 Here is the total 2 events in across different countries, states and cities. Kindly select the category to get the full details. To post events for free Click Here
Showing 0 - 2 of 2 result(s) found.
Celebrating Independence Day with the children
2017-08-15 Angels- Social Development & Research Association
Hi friends, we are going to celebrate Independence day with the community people of the slum Purana nagar basti, Govindpura, Bhopal, Madhya Pradesh. Kindly join us and help us celebrate the event with full zeal....
Read in detail
Displaying 0 - 2 of 2 result(s)
---