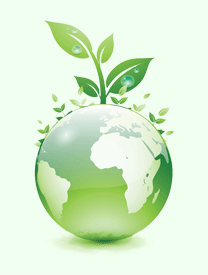 GYF takes immense pleasure to proclaim, "Go Green Delhi Signature Campaign", which was initiated on 12th May 2018 at India Gate, Delhi.
This is a 3-month campaign to collect the signatures from residents of Delhi to support the model created by GYF India team.
Since plastic being another major problem of the country, GYF also addresses this problem and is re-using plastic from our surroundings. This model aims to reduce the plastic burden as well as improve the air quality in the city. The model re-uses the plastic bottles as pots for plant saplings.

This, in turn, would lead to more oxygen in the environment along with a cleaner Delhi.

This is then handed over to the people who can manage it efficiently and serve the mother nature. Also, these can be used for the beautification of city walls.
Organizer
:

Gangnath Youth Foundation

Venue
:

at Central Park, CP, New Delhi

Date of Start
:

2018-06-30

Date of Ending
:

2018-07-01
Plantation of trees
2018-08-06 Manisha Sharma
We are running a school for marginalized students and had taught them that how important is plant for our life so the students not only do plantation in school but also motivate their parents for the same and take care of the plants in the vill...
Read in detail