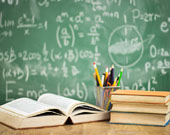 Here is the total 17 events in across different countries, states and cities. Kindly select the category to get the full details. To post events for free Click Here
Showing 0 - 17 of 17 result(s) found.
Sustainable Development Conference
2018-05-15 United Nations
United Nations Commission on Sustainable Development UNCSD, invites you to the 8th International Conference on Sustainable Development. Date: 15-18 May, 2018 Venue: Queen Elizabeth II International Conference Centre (QEIICC) London, United Kingdo...
Read in detail
School-In-A-Bag campaign
2018-02-06 Muskaan Foundation
School-In-A-Bag is a campaign that seeks to encourage education for school age children in Katihar, Bihar, especially girls, whose education is affected as a result of economic hardship, insurgency, mass atrocity, internal displacement, child labour,...
Read in detail
All India Online Essay Competition

2017-11-01 CYDR Foundation

About the Competition The competition is an initiative of CYDR Foundation to increase awareness about the Republic Day of India. To let the young minds of this country contemplate over the Republic Day and know about Our Constitution. Themes and I...

Read in detail
Free course
2017-01-13 ERA FOUNDATION
free training programe Skill development Mobile Reparing and Data Entry computer Application only for border area...
Read in detail
Note Books Donation for all Students.
2016-07-06 Siva Foundation
Donated books for 60 students in MPP School, Seethampeta Village, Veeraballi MD, Kadapa Dist, Andhra Pradesh. Education is right and because of financial issued no one can not loose their right. Intention is no one stop studying because of financial....
Read in detail
PMKVY TRAINING PROGRAMME
2016-02-19 SHANTI NIKETAN VIKAS SAMITI
WE ARE ORGANISE THE TRAINING PROGRAMME OF ASSISTANCE BEAUTICIAN COURSE UNDER PMKVY 1.0 BY SHANTI NIKETAN VIKAS SAMITI BHILAI HELD AT BHILAI...
Read in detail
MOTIVATIONAL SEMINAR
2015-11-03 Humanity Welfare Society Muzaffarnagar Uttar Pradesh
THIS PROGRAM IS ORGANIZED FOR THE WELFARE OF THOSE STUDENT WHO IS APPIRING IN CLASS 12TH AND WANT TO KNOW ABOUT HIS OR HER FUTURE.......
Read in detail
Displaying 0 - 17 of 17 result(s)
---