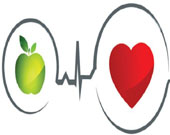 Here is the total 4 events in across different countries, states and cities. Kindly select the category to get the full details. To post events for free Click Here
Showing 0 - 4 of 4 result(s) found.
WOMEN HEALTH AWARENESS CAMP
2016-07-31 Herva Foundation
The health awareness camp for women in village was a first time , with a aim to educate women on various health problems faced by women specially related to menstrual management. We distributed free sanitary pads to participants....
Read in detail
Displaying 0 - 4 of 4 result(s)
---