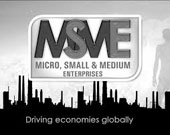 Here is the total 1 events in across different countries, states and cities. Kindly select the category to get the full details. To post events for free Click Here
Showing 0 - 1 of 1 result(s) found.
Project Report Plan for Entrepreneur
2012-04-01 UNITED FRIENDS TRAINING INSTITUTE
We prepare Project Report and consultancy under Prime Minister Employment Generation Programme(PMEGP) and SWAVALAMBAN (State Govt. Scheme) for Rural & Urban Entrepreneur ...
Read in detail
Displaying 0 - 1 of 1 result(s)
---