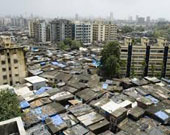 Here is the total 1 events in across different countries, states and cities. Kindly select the category to get the full details. To post events for free Click Here
Showing 0 - 1 of 1 result(s) found.
High Level Political Forum on Sustainable Development
2016-07-11 Mr. Raj Kumar
The HLPF is the central UN platform for the follow-up and review of the 2030 Agenda for Sustainable Development adopted at the United Nations Sustainable Development Summit on 25 September 2015. HLPF 2016 will be the first HLPF after the adoption of ...
Read in detail
Displaying 0 - 1 of 1 result(s)
---