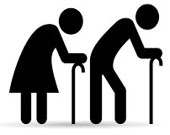 Here is the total 5 news in across different countries, states and cities. Kindly select the category to get the full details. To post news for free Click Here
Showing 0 - 5 of 5 result(s) found.
Our Volunteers profile
2016-12-27 11:23:31
Now we are making a profile of our great Volunteers coming to help in our local community, Munoz, Puerto Plata! The profile will be posted soon on our webpage. Let us know if we can put your profile too! You will enjoy our concept Volunteer Vacation....
Read in detail
Displaying 0 - 5 of 5 result(s)
---