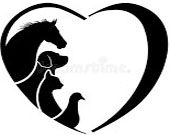 Here is the total 26 news in across different countries, states and cities. Kindly select the category to get the full details. To post news for free Click Here
Showing 0 - 10 of 26 result(s) found.
City NGO extends anti-rabies drive to PMC pounds
2018-06-03 23:19:33
Pune: The Pune Municipal Corporation (PMC) recently gave an official authorization to ResQ Charitable Trust (RESQCT), a city-based non-governmental organisation, to vaccinate the stray dogs caught for sterilization against rabies and then collar them...
Read in detail
40km march to save wildlife on Chanda-Mul Road
2018-05-30 07:51:40
CHANDRAPUR: Wildlife NGO Eco-Pro has planned a 40-km-long march on May 31 on Mul-Chandrapur road that has turned into a death trap for wild animals due to widening of the road after being given national highway status. Many other wildlife organizatio...
Read in detail
Wildlife groups list ways to curb monkey menace
2018-05-26 04:33:54
NEW DELHI: After the Delhi high court on Thursday sought suggestions to tackle monkey menace in the city, two wildlife groups have highlighted immuno-contraception using vaccines and laparascopic sterilisation as solutions. The two bodies - NGO Wild...
Read in detail
Displaying 0 - 10 of 26 result(s)
---