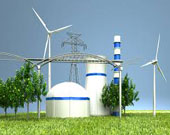 Here is the total 10 news in across different countries, states and cities. Kindly select the category to get the full details. To post news for free Click Here
Showing 0 - 10 of 10 result(s) found.
Pollutants killing Powai lake?s biodiversity, says NGO
2016-06-14 00:58:49
NGO Plant and Animals Welfare Society (PAWS-Mumbai) complained to the civic body about unauthorized sewerage and effluents being released into Powai lake. The activists said pollutants are affecting the lake's biodiversity. "We have submitted a let...
Read in detail
Guwahati becomes first city to have 'City Animal'
2016-06-07 01:30:45
The Assam state capital on Monday became the first city in the country to have its own City Animal with the Kamrup Metropolitan district administration declaring the Gangetic river dolphin as the mascot. In a press conference, Kamrup Metropolitan De...
Read in detail
Japanese NGO pledges support to Tadoba corridor
2016-04-11 00:11:29
A Japanese NGO has pledged support to protect tiger corridor connecting Tadoba-Andhari in Chandrapur and Navegaon-Nagzira in Gondia and Bhandara districts. A two-member team of Japan Tiger and Elephant Fund (JTEF), an NGO supporting groups working f...
Read in detail
Group of Secys recommends promotion of two GM pulses
2016-02-22 04:16:05
While it is yet to take a final call on allowing commercial cultivation of genetically modified hybrid mustard, the government appears favourably disposed towards planting of GM pulses. A Group of Secretaries (GoS) on??Farmer Centric Issues in Agric...
Read in detail
GM Mustard faces new hurdles: Eight more tests,
2016-02-15 04:37:04
In a move that has effectively placed commercial cultivation of GM Mustard in cold storage for now, biotech regulator Genetic Engineering Approval Committee (GEAC) has outlined several steps before the hybrid could be brought back to the table for a ...
Read in detail
Displaying 0 - 10 of 10 result(s)
---