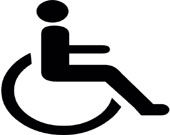 Here is the total 5 news in across different countries, states and cities. Kindly select the category to get the full details. To post news for free Click Here
Showing 0 - 5 of 5 result(s) found.
New Wishes, New Hopes, New Year
2016-02-11 20:54:21
Able the Disabled: One of the most urgent wishes and needs of the city is to be disabled-friendly. ?Negotiating roads, parks, markets, even getting out of the house is a constant challenge for the disabled,? feels Harman Sidhu of ArriveSafe, an NGO w...
Read in detail
National CSR Award
0000-00-00 00:00:00
About National CSR Awards Ministry of Corporate Affairs has instituted National CSR Awards to recognize corporate initiatives in the area of corporate social responsibility (CSR) to achieve inclusive growth, and inclusive and sustainable development...
Read in detail
Displaying 0 - 5 of 5 result(s)
---