Posted by: 2018-05-31 07:15:36 , By Admin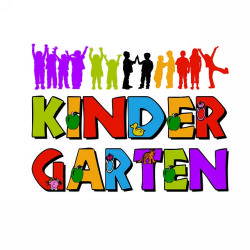 The State government is "considering" the possibility of introducing kindergarten classes in State-run schools, School Education Minister K.A. Sengottaiyan informed the Assembly on Wednesday. Responding to AIADMK MLA S. Semmalai (Mettur), who raised the issue of parents rushing to admit their children in private schools for kindergarten, Mr. Sengottaiyan said the School Education department was in talks with the Social Welfare department.
"Most of the anganwadis are within the government school campuses and we are looking into the possibility of converting them (anganwadis) into kindergarten," the Minister said during the debate on the demand for grants for the School Education department. It was natural for parents to admit their children in private kindergarten when they see their neighbour's children dressed smartly in uniform and a tie, Mr. Semmalai said and urged the government to introduce kindergarten in State-run schools.
Social Welfare Minister V. Saroja too said that the proposal was being considered and a final decision would be taken after approval from the Chief Minister.
As for objections raised by Mr. Semmalai against closing down of government schools even if they had poor strength, Mr. Sengottaiyan clarified that the schools would not be closed down.
Encouraging admission of students into private schools under the Right to Education Act (RTE) gave an impression that the government was keen on turning them away from government schools, Mr. Semmalai added. Mr. Sengottaiyan said the Centre had still not reimbursed the State for RTE admissions for the past three years.
23 ???????? ?? ???? ?????

0000-00-00 00:00:00

23 ???????? ?? ???? ????? ????? ???? ?? ???????? ?? ????? ???????? ??? ???? ????????? ???? ?? ????? ??? ????????? ??? ????? ??????????? ??? ????? ?? ???? ?? ????? ???? ???????? ?? ????? ?? ???????? ? ???????????? ??? ??????????? ?? ...

Read in detail