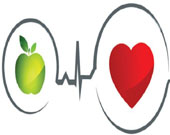 Here is the total 34 news in across different countries, states and cities. Kindly select the category to get the full details. To post news for free Click Here
Showing 0 - 10 of 34 result(s) found.
RAF barracks turned into home for cancer patients
2018-06-05 00:20:31
Navi Mumbai: The barracks once housing the paramilitary troops of 102Bn Rapid Action Force (RAF) in Taloja has now become a centre for cancer patients. Around 50 houses have been built in the 10 unused barracks. The rooms are equipped with beds, a c...
Read in detail
NGO takes sanitary pads to govt schools
2018-05-17 00:17:34
Nawanshahr: A rural NGO, with the active support from NRIs, has taken the initiative to provide sanitary napkins in 11 government schools in villages of Balachaur sub-division of Nawansnhahr district and also to create awareness among girl students i...
Read in detail
Displaying 0 - 10 of 34 result(s)
---