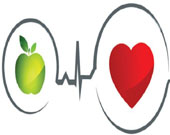 Here is the total 47 news in across different countries, states and cities. Kindly select the category to get the full details. To post news for free Click Here
Showing 0 - 30 of 47 result(s) found.
NGO takes sanitary pads to govt schools
2018-05-17 07:17:34
Nawanshahr: A rural NGO, with the active support from NRIs, has taken the initiative to provide sanitary napkins in 11 government schools in villages of Balachaur sub-division of Nawansnhahr district and also to create awareness among girl students i...
Read in detail
PMPML left in the lurch: In Pune, CMO under fire
2016-07-11 07:51:59
The state government's latest decision to transfer Abhishek Krishna from the post of chairman and managing director of PMPML, the city's transport body, has not gone down well with commuter organisations and civic activists in Pune and Pimpri-Chinchw...
Read in detail
NGO policing may harm the industry: Assocham
2016-05-27 07:34:26
While the report by the Centre for Science and Environment (CSE) has caused a panic among the consumers resulting in plummeting of sale of bread and bakery products, the use of potassium bromate (PM), purported to be harmful to health, was being done...
Read in detail
Heart from Surat saves 53-year-old in Mumbai
2016-05-25 07:36:46
In a tremendous boost to heart transplants this year, the Zonal Transplant Coordination Centre (ZTCC) recorded its 13th heart transplant Tuesday after a heart was flown via a green corridor from Surat to Mumbai for a 53-year-old man from Katargam. Th...
Read in detail
NGO to challenge ordinance in SC
2016-05-21 07:32:55
NGO Sankalp Charitable Trust, on whose plea NEET was revived, has decided to challenge the ordinance in the Supreme Court once it is promulgated after the President's assent. Terming the ordinance a "serious jolt" to reforms in medical education, th...
Read in detail
Health schemes to suffer as govt sacks consultants
2016-04-08 08:02:04
ndia is firing dozens of foreign-funded health experts working inside the government, seen as part of a broader clampdown to reduce the influence of non-governmental organisations (NGOs) on policy. The loss of these professionals, most of whom are I...
Read in detail
City NGO holds play-workshop for kids with diabetes
2016-04-08 07:43:43
A city-based NGO organised an innovative awareness camp on Thursday for children suffering from type 1 diabetes by involving them in educational games. Udaan, the NGO, has along been active in raising awareness about diabetes and organised the progra...
Read in detail
Hospital, NGO join hands to trace thalassemia patients
2016-04-06 06:53:56
The Nashik civil hospital, along with an NGO, has decided to take up to trace thalassemia patients in the rural parts of the district from June onwards. The aim of the thalassemia detection camp is to ensure that carriers of the disease do not contri...
Read in detail
Displaying 0 - 30 of 47 result(s)
---