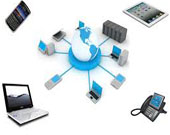 Here is the total 8 news in across different countries, states and cities. Kindly select the category to get the full details. To post news for free Click Here
Showing 0 - 8 of 8 result(s) found.
Akshaya Patra shines at the AVA Digital Awards 2016
2016-05-06 06:39:33
Akshaya Patra's latest online video, "Giving Every Dream A Chance" has garnered a Platinum Award – the competition's highest recognition, under the category of 'Online Video.' The AVA Digital Awards is an international competition presented by the A...
Read in detail
Akshaya Patra wins Gold at LACP 2014/15 Vision Awards
2016-03-08 04:06:47
Akshaya Patra has won Gold at the LACP (League of American Communications Professionals LLC) 2014/15 Vision Awards in the Annual Report Competition in the non-profits category! This is Akshaya Patra's fifth consecutive Gold at the prestigious award t...
Read in detail
Displaying 0 - 8 of 8 result(s)
---