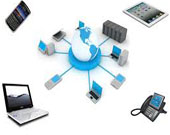 Here is the total 5 news in across different countries, states and cities. Kindly select the category to get the full details. To post news for free Click Here
Showing 0 - 5 of 5 result(s) found.
N/Core, Cisco to incubate 8 tech-focused nonprofits

2018-06-01 07:00:35

Bengaluru: Nonprofit incubator N/Core on Monday said it had selected 8 early-stage nonprofits for a 6-month incubation programme. This is its first technology focused track, and is in partnership with Cisco. The organizations were picked from a pool...

Read in detail
Akshaya Patra shines at the AVA Digital Awards 2016
2016-05-05 23:39:33
Akshaya Patra's latest online video, ?Giving Every Dream A Chance? has garnered a Platinum Award ? the competition?s highest recognition, under the category of 'Online Video.? The AVA Digital Awards is an international competition presented by the A...
Read in detail
GEO-RICH: COUNTRY'S FIRST SOFTWARE FOR ROAD PROJECTS

0000-00-00 00:00:00

The Geo-Rich software for online processing of Pradhan Mantri Gram Sadak Yojana tender-to-payment process in accordance with the World Bank conditions is ready. This will be the country's first software prepared by Senior Technical Director of ...

Read in detail
Displaying 0 - 5 of 5 result(s)
---