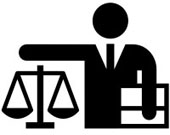 Here is the total 31 news in across different countries, states and cities. Kindly select the category to get the full details. To post news for free Click Here
Showing 0 - 30 of 31 result(s) found.
NGO alleges fake bills for PWD work
2017-01-19 11:46:36
NEW DELHI: Claiming to be a group of RTI activists, Road Anti-Corruption Organisation (RACO) alleged corruption in PWD on Tuesday. It accused a man, who it claims is a "relative" of chief minister Arvind Kejriwal, of having cheated PWD of a few crore...
Read in detail
BJP-backed outfit to conduct cow census in West Bengal
2016-07-21 06:36:39
July 18: A BJP-backed outfit in West Bengal will conduct a census of cow population in the state in an attempt to raise awareness about how to protect them. From August 1, hundreds of volunteers of the Gau Raksha Committee, which has many BJP members...
Read in detail
Govt shows action rod to truant NGOs
2016-06-09 08:19:24
The Centre on Wednesday warned of action against non-governmental organisations (NGOs) spending foreign contributions in unauthenticated activities like religious conversion. "This is not an issue of communal conversion. But, we go according to FCRA...
Read in detail
NGO working for addicts to move court
2016-06-08 06:47:55
With the revising committee of the Central Board of Film Certification (CBFC) suggesting 89 cuts in the Shahid Kapoor-starrer movie Udta Punjab, based on drug abuse in Punjab, Amritsar-based Fateh Foundation has decided to legally challenge the decis...
Read in detail
RS members debate abolition of death penalty
2016-05-07 06:36:38
For the first time since he became a member last week, Subramanian Swamy spoke in the Rajya Sabha uninterrupted, without making any provocative remarks and without being disturbed by the Opposition. Swamy stood up to speak on two other occasions in ...
Read in detail
Outsiders vs patriotic voices:The new lines in Bastar
2016-03-08 05:24:52
Chhattisgarh Home Secretary B V R Subrahmanyam sees the police's renewed push in Bastar as "constantly breaking own records". Inspector General (Bastar Range) S R Kalluri describes it as "a turning point". For NGOs, activists and journalists on the o...
Read in detail
Ngos Receiving Foreign Funds Under Fcra
2015-05-07 05:31:19
In 2011-12, notices were sent to 21,493 associations who were found to have not submitted Annual Return under Foreign Contributiion (Regulation) Act, 2010 (FCRA, 2010) for the years 2006-2007, 2007-2008 and 2008-2009. In 2014, notices have been issue...
Read in detail
NGOs using Foreign Funds for Anti-National Activities
2015-05-07 05:31:16
Adverse reports were received against some NGOs such as Tuticorin Diocesan Association, Tuticorin, East Coast Research and Development Trust, Thoothukudi and Greenpeace India Society, Chennai. Inspection/investigation have been carried out against th...
Read in detail
Displaying 0 - 30 of 31 result(s)
---