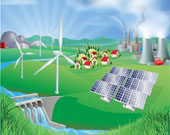 Here is the total 4 news in across different countries, states and cities. Kindly select the category to get the full details. To post news for free Click Here
Showing 0 - 4 of 4 result(s) found.
Going green? Turning solar a pipe dream for Chandigarh

2018-06-07 02:50:46

It was more than two years back on May 18, 2016 that the modified building by-laws set the stage for transforming Chandigarh into a model solar city by making it compulsory for virtually all new and old residential, commercial and government building...

Read in detail
Barak NGO demands substitute rail link
2016-06-27 03:51:18
The Silchar-Lumding Broad Gauge Rupayan Sangram Committee on Saturday staged a dharna at Silchar railway station to demand construction of a substitute rail link between Chandranathpur station and Lanka in the state. Hundreds of members of the commi...
Read in detail
23 ???????? ?? ???? ?????

0000-00-00 00:00:00

23 ???????? ?? ???? ????? ????? ???? ?? ???????? ?? ????? ???????? ??? ???? ????????? ???? ?? ????? ??? ????????? ??? ????? ??????????? ??? ????? ?? ???? ?? ????? ???? ???????? ?? ????? ?? ???????? ? ???????????? ??? ??????????? ?? ...

Read in detail
Displaying 0 - 4 of 4 result(s)
---