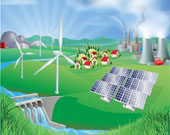 Here is the total 3 news in across different countries, states and cities. Kindly select the category to get the full details. To post news for free Click Here
Showing 0 - 3 of 3 result(s) found.
Barak NGO demands substitute rail link
2016-06-27 10:51:18
The Silchar-Lumding Broad Gauge Rupayan Sangram Committee on Saturday staged a dharna at Silchar railway station to demand construction of a substitute rail link between Chandranathpur station and Lanka in the state. Hundreds of members of the commi...
Read in detail
Iliyas Azmi resigns from 'one man party' AAP
2016-05-06 06:49:00
New Delhi, May 2: Aam Aadmi Party (AAP) leader Iliyas Azmi resigned from the party on Monday stating that it has become a "one man" party. Referring to AAP National Convenor Arvind Kejriwal, Azmi said "the party has become Kejriwal's fiefdom"The resi...
Read in detail
Displaying 0 - 3 of 3 result(s)
---