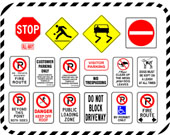 Here is the total 9 news in across different countries, states and cities. Kindly select the category to get the full details. To post news for free Click Here
Showing 0 - 9 of 9 result(s) found.
Action must against breakdown of city buses: NGO
2016-04-22 04:53:46
NGO Pedestrians First has said that breakdown of three city public transport buses during peak hours last Saturday was very serious, as it caused massive traffic jams for hours, and also affected tens of thousands of road users including PMPML commut...
Read in detail
Fight for right
2016-02-01 02:28:13
Fight for right Addressing the Road Safety Forum 2016, the national meet of NGOs on road safety, in New Delhi last week, Union Minister for Road Transport and Highways Nitin Gadkari asked NGOs to help the government identify accident-prone areas acr...
Read in detail
Displaying 0 - 9 of 9 result(s)
---