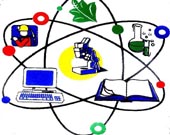 Here is the total 5 news in across different countries, states and cities. Kindly select the category to get the full details. To post news for free Click Here
Showing 0 - 5 of 5 result(s) found.
Google teams up with Unicef to map Zika virus spread
2016-03-08 04:25:09
Google on Thursday said it was working with Unicef to map the spread of Zika and pitching in a million dollars to support the group's efforts on the ground. A volunteer team of Google engineers, designers and data scientists is helping Unicef build ...
Read in detail
NGO organises workshop
2016-03-02 05:17:49
Pahal, a Jalandhar-based NGO, organised a two-day workshop along with Australian Palliative Link International. Dr Kailash Kapoor, Civil Surgeon, Jalandhar, inaugurated the training programme and said that current medical science has been able to cu...
Read in detail
Displaying 0 - 5 of 5 result(s)
---