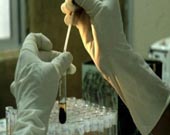 Here is the total 2 news in across different countries, states and cities. Kindly select the category to get the full details. To post news for free Click Here
Showing 0 - 2 of 2 result(s) found.
Oldest NGO finds a new home after a century
2016-04-11 00:25:04
After 100 years, the Bengal Home Industries Association has finally moved into its own home. Founded in 1916 by a group of intellectuals to give a boost to the swadeshi movement, the association had to run around from one rented place to another all...
Read in detail
Displaying 0 - 2 of 2 result(s)
---