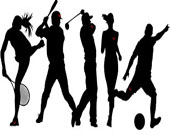 Here is the total 4 news in across different countries, states and cities. Kindly select the category to get the full details. To post news for free Click Here
Showing 0 - 4 of 4 result(s) found.
DDA Approves 7 Sites to Develop Sports Complexes
2018-05-31 08:12:11
Aiming better sports infrastructure in national Capital, the Delhi Development Authority (DDA) on Wednesday approved seven sites in Dwarka, Rohini and Narela for developing sports complexes. The decision was taken in a meeting chaired by Lieutenant G...
Read in detail
Politicians to maintain some open spaces in Mumbai
2016-06-15 22:19:04
The state may have announced a proposed law to mandate that all designated open spaces in the city be maintained by the Brihanmumbai Municipal Corporation (BMC) without the involvement of private agencies, but several prominent politicians who curren...
Read in detail
NGO kickstarts campaign against footboard
2016-02-02 07:56:16
t's hardly been a month, since the New Year began, and already there have been reports of more than five deaths due to footboard accidents in the city. That number merely scratches the surface, believes R Radhakrishnan, founder of the NGO Thozhan, wh...
Read in detail
Displaying 0 - 4 of 4 result(s)
---