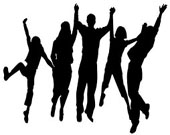 Here is the total 13 news in across different countries, states and cities. Kindly select the category to get the full details. To post news for free Click Here
Showing 0 - 10 of 13 result(s) found.
NGO launches 'Disha 2016'
2016-06-15 05:12:16
Transforming the city into a better one, with active participation from the youth, is what the volunteers of Helping Hands Organization (H2O) aim to achieve by launching their project titled 'Disha 2016'. The initiative was launched by excise commiss...
Read in detail
Usha Uthup to croon new song on tobacco abuse
2016-06-05 22:18:18
Indian pop icon Usha Uthup will sing a song motivating youngsters to quit tobacco. ?I want to spread the message of everyday being no tobacco day. I will do the song in Bengali, Hindi and English asking people to give up tobacco as it has absolute...
Read in detail
Fake NGO collecting donation busted
2016-02-13 20:18:44
The Government Railway Police (GRP) on Thursday busted a racket of a fake NGO and arrested 11 youths hailing from Maharashtra. They were collecting donation by showing pictures of cancer patients. These members of the fake NGO were carrying visiting ...
Read in detail
Displaying 0 - 10 of 13 result(s)
---