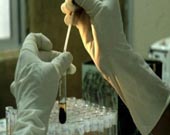 Here is the list of total 2804 NGOs working in Scientific & Industrial Research in different cities, states and countries.
Showing 0 - 10 of 2804 result(s) found.
C/o Dr Akhil Sangal, D II / A - 2496, Netaji Nagar,
Dr Akhil Sangal
9811061853, 011-26884335
vill- dhobahi bazar, p.o.- methurapur, p.s.+ distt.- sheohar, pin- 843329 bihar
Sri Chandra Bhushan
9934428017, 0612-2214041
SHODH 180/22, Zakir Nagar, Okhla 110025
Rajeev Ranjan Pandey
9910077168, 011-43017168
112, balaganj, dutt mandir road, near education office, mandsaur (MP) pin 458001
Deepak Saini
9425369482, 07422-407043
1/3, M.I.G., VHB Colony, Trimurti Nagar, Nagpur - 440022
Aprup Adawadkar
, 0712-2222508
Gayatri Seva Sansthan Hiran Magri,Sector-6, Udaipur (Raj.) PIN - 313002
Laxmi Narayan Pandey
9649904010, 0294-2466675
Plot No: 39, JPM Bhavaram, Velimuthamman St, S.N.College Post, Perungudi, Madurai ? 625022. Tamilnadu, India
Mrs R Gomathi
9626558686, 0452-3025980
h-1099 SATYAM VIRAH, AVAS VIKAS-1 KALYANPUR , KANPUR-208017 U.P.
Naresh Kumar Mishra
9336850868, 0512-2574685
23,Shubham Vihar - I , Kamla Nagar
Dr Rajeev Jain
9368175012, 0562-2884310
ARAVINDA VINIYOGADARULA SAMKSHEMA SANGHAM DOOR NO 1 38 EAST MADHAVARAM A KONDURU MANDAL KRISHNA DIST ANDHRA PRADESH 521215
D Krishna Rao
9848211110, 08645-272274
Displaying 0 - 10 of 2804 result(s)
There are total 2804 NGOs are working for Scientific & Industrial Research in different sectors for different services like Virtual Data Rooms,Best Criminal Lawyers, Motor Replacements and Insurance, Personal Injury Lawyers etc. You can donate anything to NGOs in Scientific & Industrial Research like Donate your Car for Money, Donate A Car in California,Donate Your Car for Kids, Donating Used Cars to Charity etc. Now a days most of NGOs are involed IT services except Scientific & Industrial Research e.g. Email Bulk Service, Dedicated Hosting, Dedicated Server Hosting, Register Free Domains, Online Stock Trading, Hard drive Data Recovery Services,Home Phone Internet Bundle. NGO open Online Colleges for Online Classes.