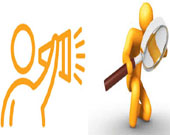 Here is the list of total 8177 NGOs working in Advocacy and Research in different cities, states and countries.
Showing 0 - 10 of 8177 result(s) found.
331, First Floor, Sant Nagar, East Of Kailash,
Dr. Rajesh Kumar
+91 9871483769, 011-26462177, 26234496
ABS Globle Institute of Management & Technology, Chadiyar Complex, Behind SBP, Nerchowk, Distt. Mandi H.P. 175001
Rekha Saini
9418467344, 01905-247336
ANNAPOORNA NIWAS BUS STAND RAJGIR AT+PO- RAJGIR 803116
Sn Sharma Sb Sharma K Paswan Sp Singh
9572231499, 06112-687999
at po-sarvodaya nagar begusarai
Punam Singh
9534837001, 95348-37766
vill- dhobahi bazar, p.o.- methurapur, p.s.+ distt.- sheohar, pin- 843329 bihar
Sri Chandra Bhushan
9934428017, 0612-2214041
329, DDA SFS Flats, Mukherjee Nagar, Delhi-110009
Sanjay Kumar
9968216654, 011-27654895
Gati Plot No 434 ( Shiswala Johad) Vill- Mundka, Delhi-110041
Diwan Singh
9212061046, 011-28051911
A-21 JAWAHAR PARK , KHANPUR NEW DELHI 110062
Yograj Verma
9213334343, 011-29911098
SHODH 180/22, Zakir Nagar, Okhla 110025
Rajeev Ranjan Pandey
9910077168, 011-43017168
C/o. Nimesh Desai, 3, Hareram Flats, Nr. Bansidhar Soc., Bhattha, Paldi, Ahmedabad-380007.
Nimesh Desai
9327024605, 079-26620632
Displaying 0 - 10 of 8177 result(s)
There are total 8177 NGOs are working for Advocacy and Research in different sectors for different services like Virtual Data Rooms,Best Criminal Lawyers, Motor Replacements and Insurance, Personal Injury Lawyers etc. You can donate anything to NGOs in Advocacy and Research like Donate your Car for Money, Donate A Car in California,Donate Your Car for Kids, Donating Used Cars to Charity etc. Now a days most of NGOs are involed IT services except Advocacy and Research e.g. Email Bulk Service, Dedicated Hosting, Dedicated Server Hosting, Register Free Domains, Online Stock Trading, Hard drive Data Recovery Services,Home Phone Internet Bundle. NGO open Online Colleges for Online Classes.