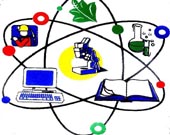 Here is the list of total 7205 NGOs working in Science & Technology in different cities, states and countries.
Showing 0 - 10 of 7205 result(s) found.
Aakruthi

AAKRUTHI 6-3-903/A/3 II floor SURYANAGAR COLONY RAJBHAVAN ROAD HYDERABAD 500082

Development Associates

Puli Sivaiah S/o. Ramanaiah Suka Nagar, Virur Village-524309 Podalakur Mandal SPSR Nellre District. Andhra Pradesh.

Uc Wande Society

vill- dhobahi bazar, p.o.- methurapur, p.s.+ distt.- sheohar, pin- 843329 bihar

Shodh

SHODH 180/22, Zakir Nagar, Okhla 110025
Displaying 0 - 10 of 7205 result(s)
There are total 7205 NGOs are working for Science & Technology in different sectors for different services like Virtual Data Rooms,Best Criminal Lawyers, Motor Replacements and Insurance, Personal Injury Lawyers etc. You can donate anything to NGOs in Science & Technology like Donate your Car for Money, Donate A Car in California,Donate Your Car for Kids, Donating Used Cars to Charity etc. Now a days most of NGOs are involed IT services except Science & Technology e.g. Email Bulk Service, Dedicated Hosting, Dedicated Server Hosting, Register Free Domains, Online Stock Trading, Hard drive Data Recovery Services,Home Phone Internet Bundle. NGO open Online Colleges for Online Classes.