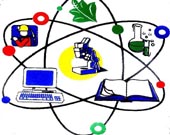 Here is the list of total 7205 NGOs working in Science & Technology in different cities, states and countries.
Showing 0 - 10 of 7205 result(s) found.
Aisect, Jashpur Road, Dist-Jashpur,
Kk Sinha
8770505035, 94255-74117
Guru Nanak Nagar,Nalas Road
Mrs. Gurmeet Kaur
9988497781, 01762230333
AAKRUTHI 6-3-903/A/3 II floor SURYANAGAR COLONY RAJBHAVAN ROAD HYDERABAD 500082
Kishore Ravipati
040-66737672,
D.No.9/65, VidyaNagar Badvel(Po&m), Kadapa-516227
G Sanjeeva Reddy
8019373734, 0863-2212888
Puli Sivaiah S/o. Ramanaiah Suka Nagar, Virur Village-524309 Podalakur Mandal SPSR Nellre District. Andhra Pradesh.
Sravani K
9492504555, 08627-222647
Mohammed Moinuddin Ghori NRI Ventre Minority Educatrional Society, C/o Preston Vocational Junir College, 18-8-187, Phisalbanda, Opp Owasi Hospital, Hy
Mohammed Moinuddin Ghori
9391017636, 040-65586263
Vill- Dilawarpur, P.O.- Milkichak, Via- Laxmisagar, Dist.- Darbhanga, Bihar-846009
Rambabu Yadav
9334368553, 0612-2231820
vill- dhobahi bazar, p.o.- methurapur, p.s.+ distt.- sheohar, pin- 843329 bihar
Sri Chandra Bhushan
9934428017, 0612-2214041
C2/2200, Vasant Kunj New Delhi - 110070 India
Kuldip Nar
9810007524, 011-65422890
SHODH 180/22, Zakir Nagar, Okhla 110025
Rajeev Ranjan Pandey
9910077168, 011-43017168
Displaying 0 - 10 of 7205 result(s)
There are total 7205 NGOs are working for Science & Technology in different sectors for different services like Virtual Data Rooms,Best Criminal Lawyers, Motor Replacements and Insurance, Personal Injury Lawyers etc. You can donate anything to NGOs in Science & Technology like Donate your Car for Money, Donate A Car in California,Donate Your Car for Kids, Donating Used Cars to Charity etc. Now a days most of NGOs are involed IT services except Science & Technology e.g. Email Bulk Service, Dedicated Hosting, Dedicated Server Hosting, Register Free Domains, Online Stock Trading, Hard drive Data Recovery Services,Home Phone Internet Bundle. NGO open Online Colleges for Online Classes.